Jenny, Dave, and Chris are all volunteers for the Club and form the supporter liaison and disability assistance team. We strive to be visible on matchdays. Now we can be even more visible and easy to reach in the new information hut located in the car park on the right hand side as you enter, between the ticket collection booth and "Hungry Robins" outlet. The hut bears the logos of the Community Trust, Robins Trust, and Proud Robins, reflecting that we are all working together to support the club, represent fans and celebrate inclusion and diversity.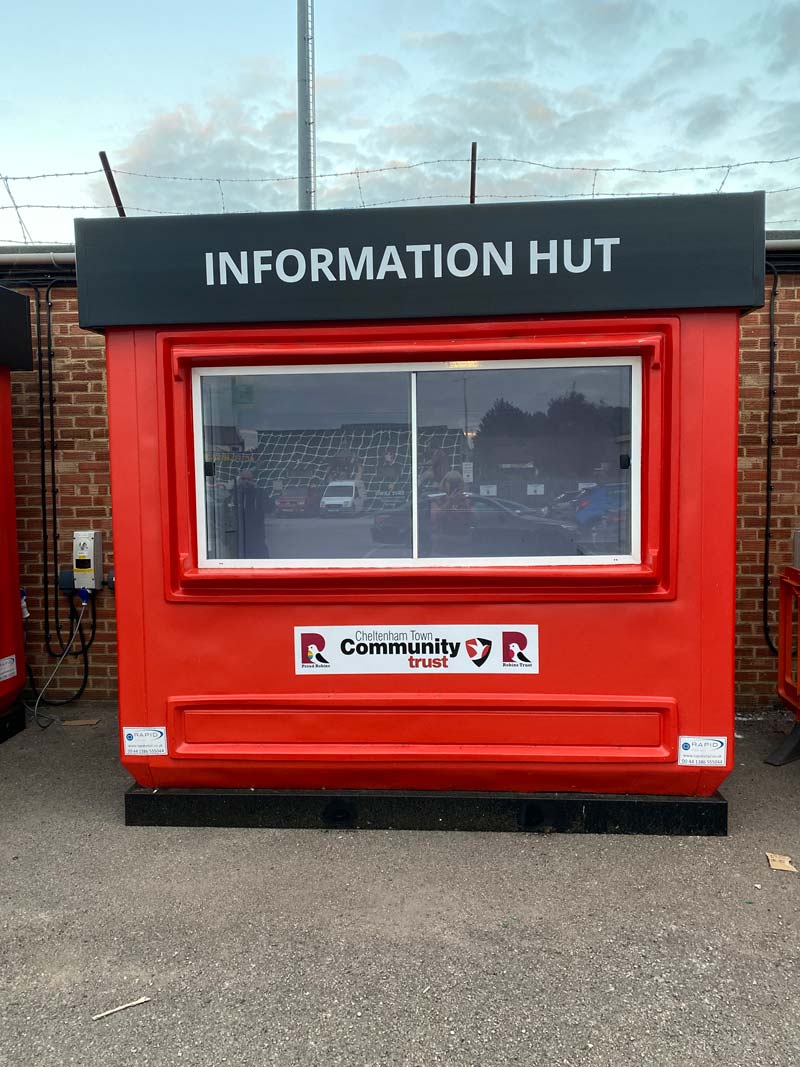 We aim to man the hut from around 1pm until just before kick -off on matchdays or an hour before kick-off for an evening match. You may find us there for a short time after the match, but we are volunteers and fans too who are keen to celebrate the wins and pick apart the losses with our friends after the final whistle! Don't forget you can email us or direct message us on Twitter with the details below.
Come and talk to us about booking youngsters on to the half time "cross bar challenge"
Let us know about any disability assistance we can help with
Give us your feedback- positive and negative
Access free DAB radios, ear defenders and sensory packs if they make the matchday more enjoyable
Let us help you with any queries you may have (or we will find someone who can)
Or just drop by and say "Hello"
We can't sell you a ticket or a pie, but we will do our best to help with your queries and help make your matchday experience enjoyable!
Jenny Hancock
Chris Russell
Dave Hardy
Supporter Liaison team and disability assistance
Cheltenham Town Football Club
slo@ctfc.com
Twitter @CheltTownslo – Direct messages please
Proud Robins on Twitter @ProudRobins Direct messages please