Robins Trust x Hope and Glory Present Robins Retro range #01
The Robins Trust have teamed up with cutting edge kit-manufacturer Hope and Glory Sportswear to launch our short-sleeve tribute to the classic 1986-88 home shirt.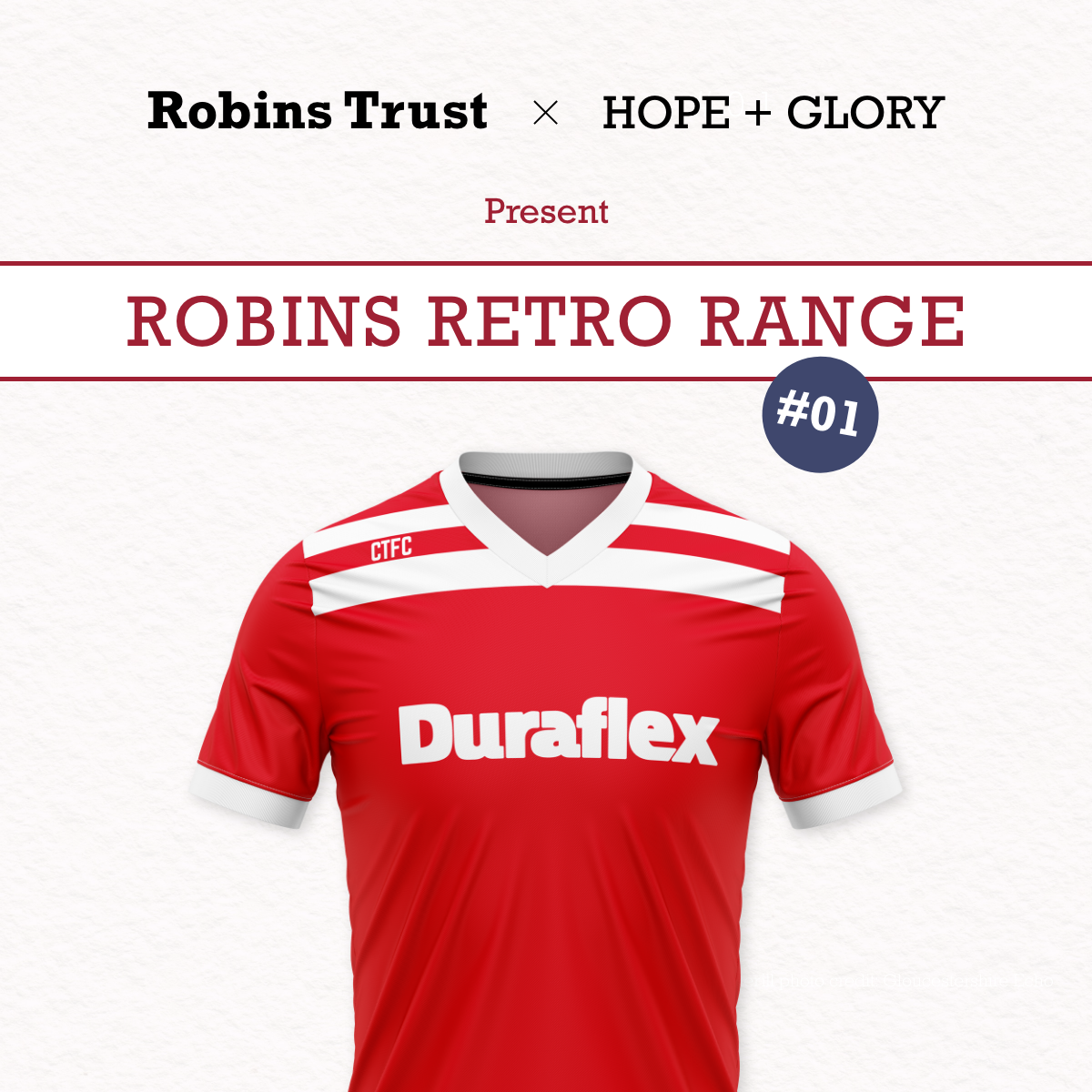 We know that Trust members and other supporters have been clamouring for retro shirts for some time, and we thought this would be an excellent way to raise funds for the Trust while bringing this fine looking shirt back to life.
The shirt is available here: https://store.hopeandglorysportswear.co.uk/product/cheltenham-town-fc-retro-shirt
As a perk of membership, we're giving Robins Trust members 15% off - members should check their inbox (and junk folder) for their exclusive discount code.
Anyone who joins the Trust will also receive the discount: https://www.robinstrust.org/join/
This is a pre-order, with the initial window open until 1st November, which should mean all shirts ordered in this window will arrive in good time for Christmas.
As part of the Trust's commitment to social and environmental responsibility, we've chosen to use Hope and Glory's Ecokit, which provides the same top quality with a greatly reduced impact on the planet - you can find out more at: https://hopeandglorysportswear.co.uk/ecokit
COYR