Robins Trust x Hope and Glory Present Robins Retro range #02
It's time for the second second-summer-of-love!
After the success of our first Duraflex retro-outing, we've listened to your requests to breathe life back into this iconic shirt that the Robins wore from 1988-90.
The perfect way to celebrate a third year in the third tier...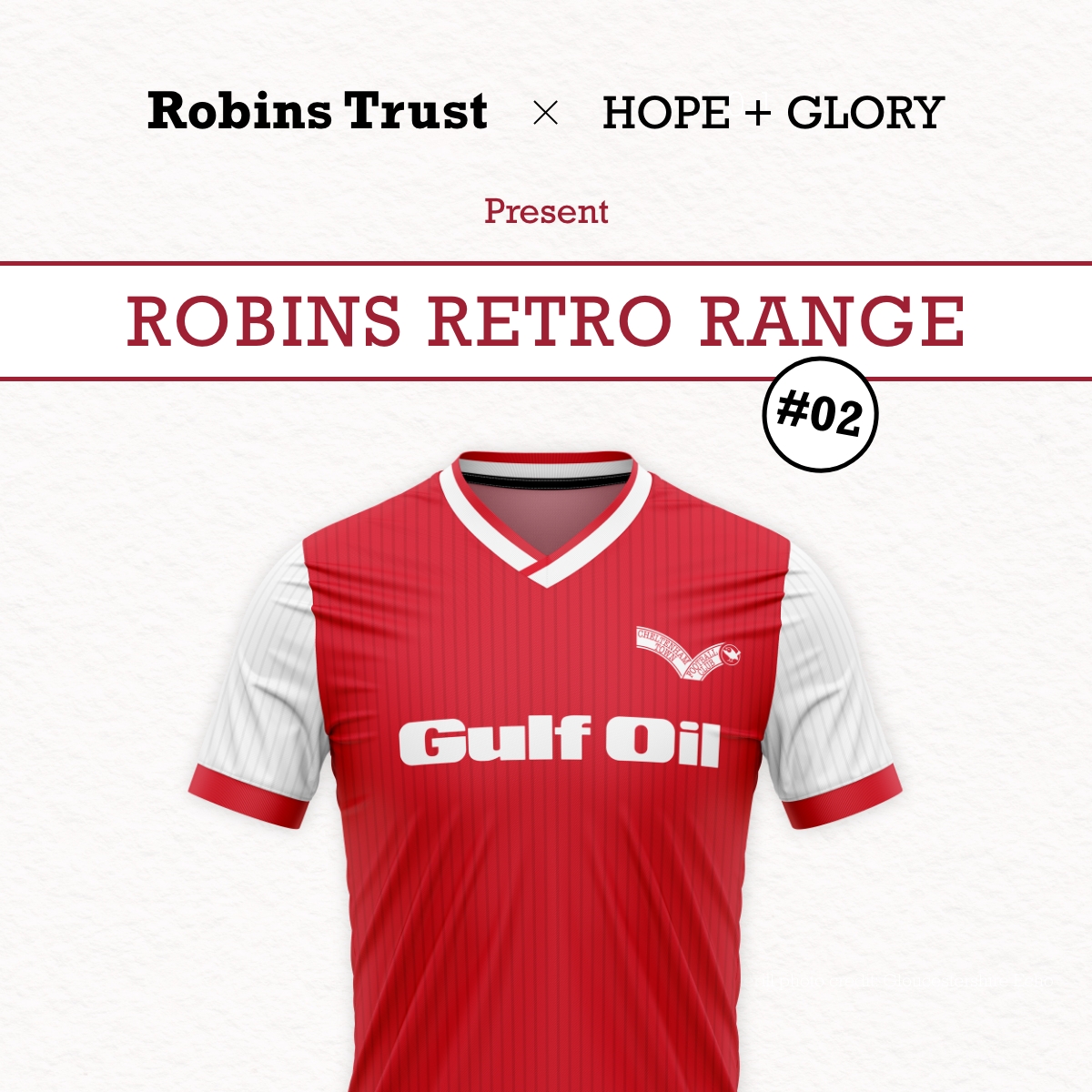 The Robins Trust have teamed up once again with cutting edge kit-manufacturer Hope and Glory Sportswear to launch our tribute to one of the most well-known home shirts.
The shirt is available here: https://store.hopeandglorysportswear.co.uk/product/cheltenham-town-fc-retro-shirt-2
As a perk of membership, we're giving Robins Trust members 15% off - members should check their inbox (and junk folder) for their exclusive discount code.
Anyone who joins the Trust will also receive the discount: https://www.robinstrust.org/join/
PLEASE NOTE: This is a pre-order window, with the initial window open until 1st June 2023, when this closes, the shirts will take around 6 weeks to be manufactured and delivered – meaning you should receive yours in time for pairing with shorts and flip-flops (bucket hat optional) while waves softly roll onto the shore in mid-July (or pre-season…)
As part of the Trust's commitment to social and environmental responsibility, we've chosen to use Hope and Glory's Ecokit, which provides the same top quality with a greatly reduced impact on the planet - you can find out more at: https://hopeandglorysportswear.co.uk/ecokit
COYR